Since I'm on Optimal Diet (high fat, low carb, based on animal products) I find it difficult to buy good quality heavy cream. For those unfamiliar with my diet: the rules of Kwasniewski's Optimal Diet dictate that 85% percent of daily calories intake should come from animal fats. Ideally, you should have a friendly farmer… Unfortunately, you can't always get what you want.
I've decided for a couple weeks to visit local stores and test their assortment. Other than my usual types (Jana, Mleczna Dolina) I've found some other interesting specimens 😉 I've tested all heavy creams available in retail in Poznan. I've been to Carrefour, Netto, Biedronka, Piotr i Pawel and a couple organic food stores. My main criterium was 30-36% fat content, known in Poland as "kremowka". In order not to test the low-grade products I've chosen only the ones that were available in store refrigerators. This eliminates creams with long expiration dates and lower nutritional value.
Mleczna Dolina – 30%
They are available in Biedronka – it has a large container – a cup of 330 ml. It's my favourite for making hot chocolate for two. 🙂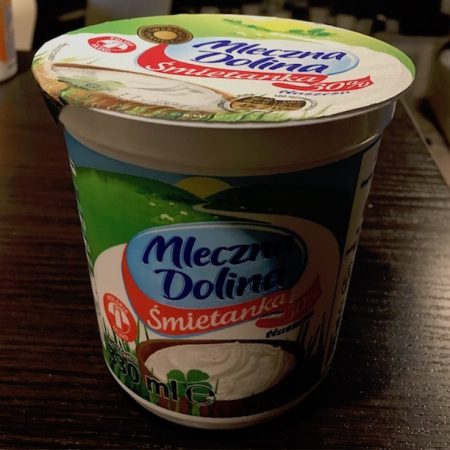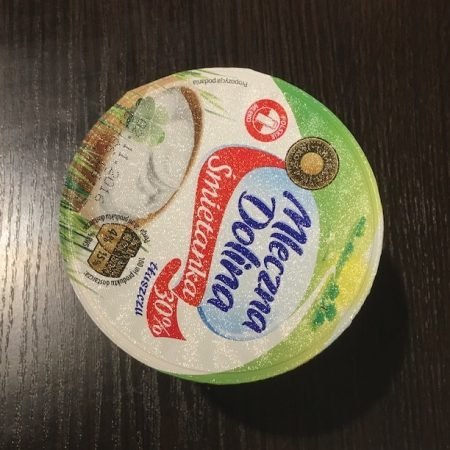 Osm Czarnków – 30%
The producer has added a lot of carrageenan which ruins the taste of this otherwise good heavy cream.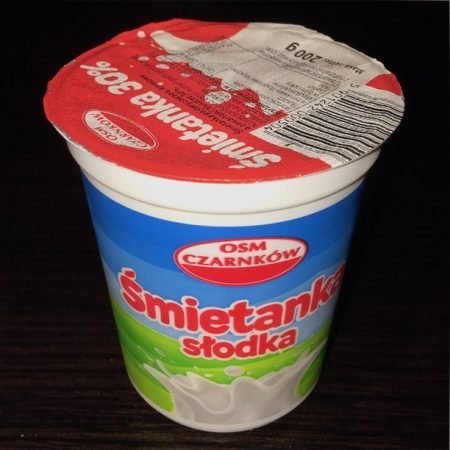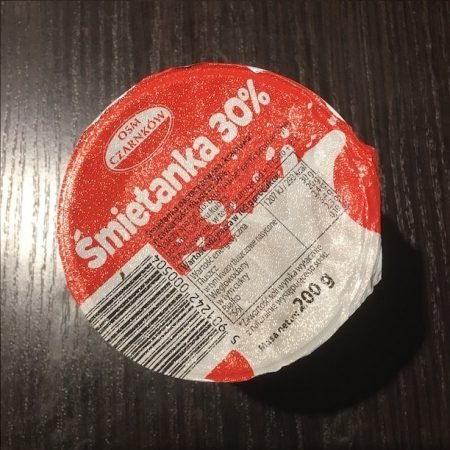 Piątnica – 30%
As the container suggests – it works great for soups 🙂 However it doesn't taste as good with coffee.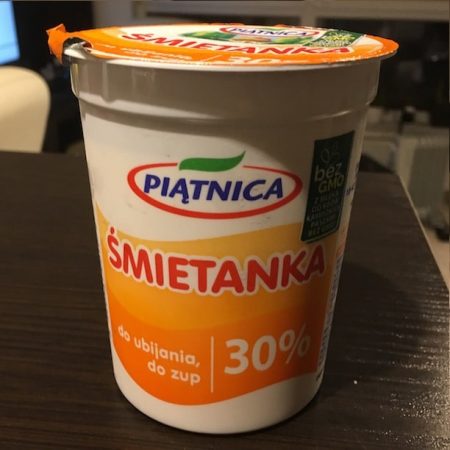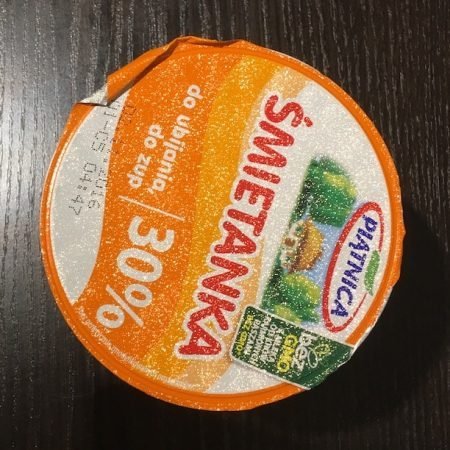 Mlekovita – 30%
I've bought it once and once only. It just won't do, even for soups :/ I've noticed that most of Mlekovita's products have a lot of texture agents, like they don't care about the taste at all. It's one of the more important criteria, not only for heavy creams.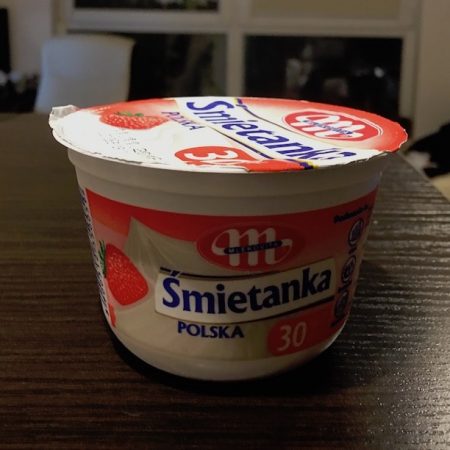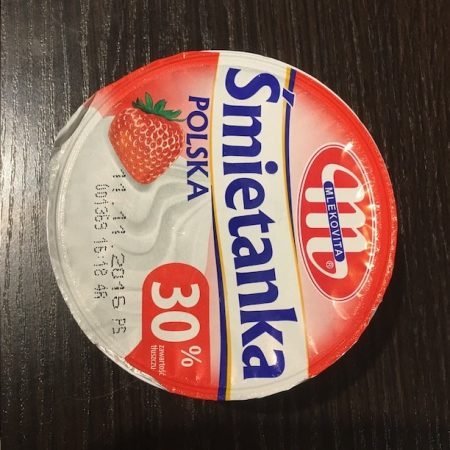 Strzałkowo – 30%
Very tasty. One of my top choices 🙂 Unfortunately, it's very difficult to find this one in stores.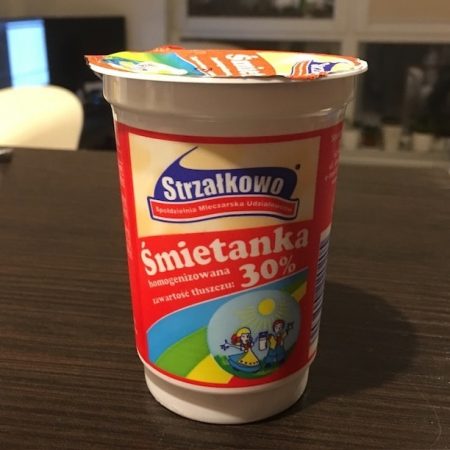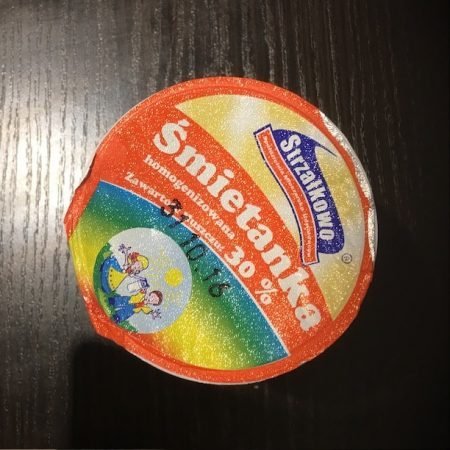 Jana – 30%
Also one of my favourites, I've been using this one for ten years and it was always a good quality heavy cream. You can find it in Piotr i Pawel and sometimes in Carrefour.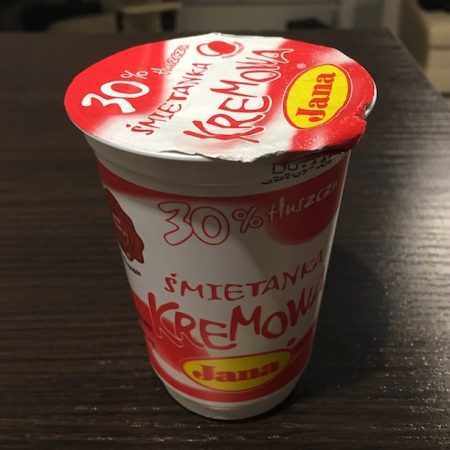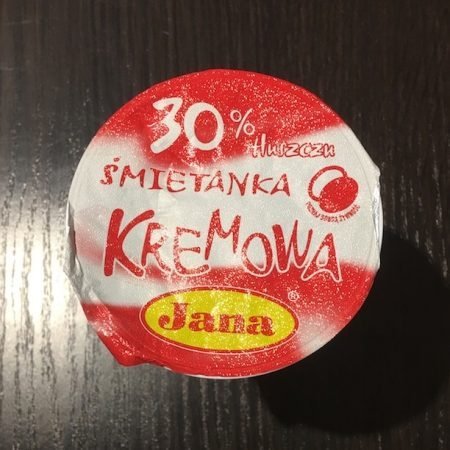 Klimeko – 36%
A hipster amongst the heavy creams. It has a perfect container for travelling. Available in some organic food stores and Piotr i Pawel. It's usually available on a chosen day of the week. Because of its short expiration date, you can't really buy a larger amount – even when it remains closed and refrigerated it will spoil after 2-3 days. Other than it's price and availability this one is absolutely perfect.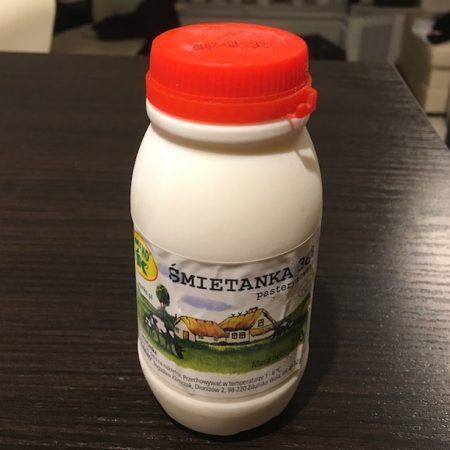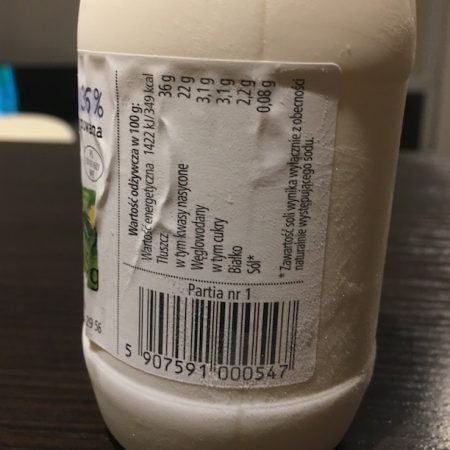 Miletto – 30%
It's tasty and it is also the cheapest one in this comparison. It's only available in Netto.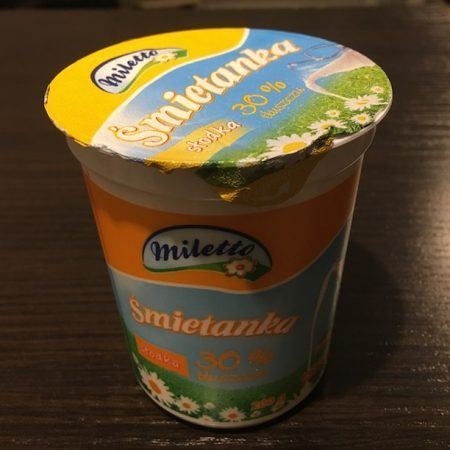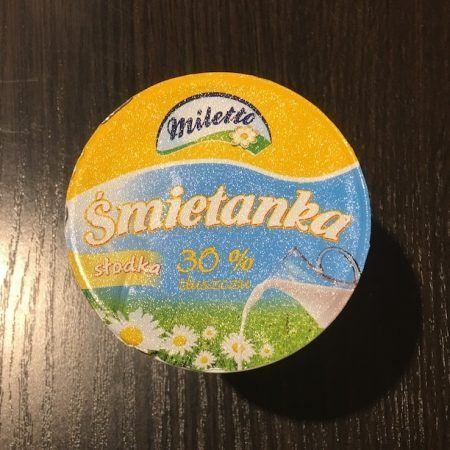 Zott – 30%
It's not very good. Taste like the non-refrigerated ones because of a large amount of carrageenan. Despite this, you can find it in the store refrigerators, be careful! 😉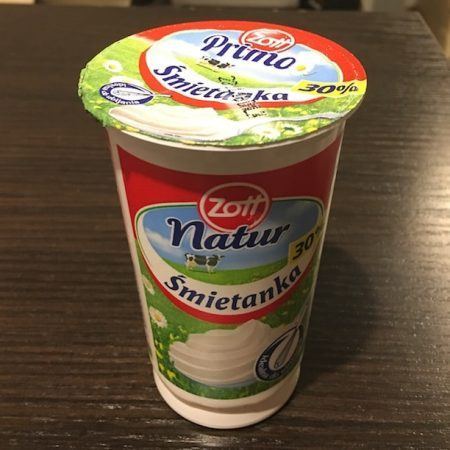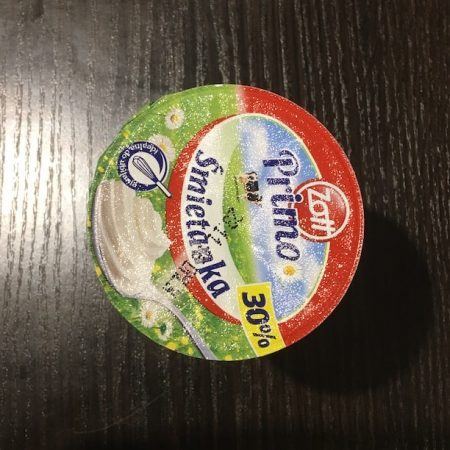 Piątnica – 36%
The name "śmietana" (sour cream) can be misleading – it's still a heavy cream. It's good for deserts because of its mascarpone-like texture. Texture agents added to it disqualifies this cream as a coffee cream. Shame, because it is one of the few heavy creams with 36% fat content. It has a long expiration date.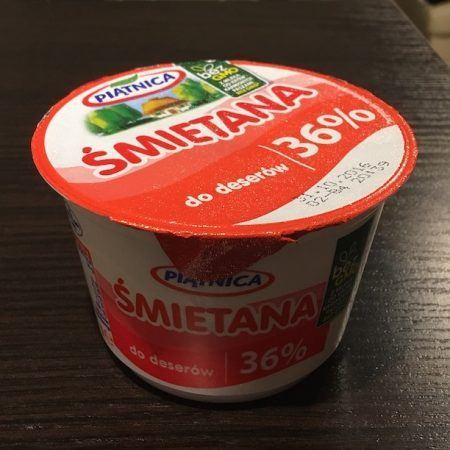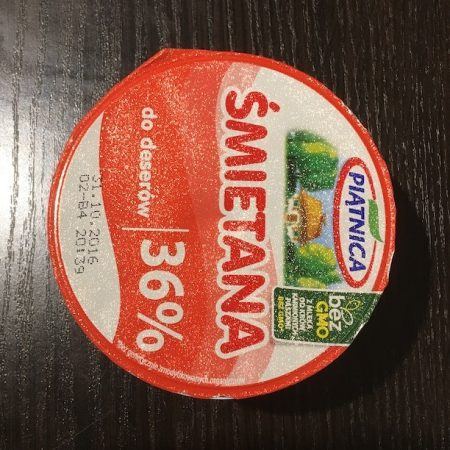 Wieluń – 30%
I've recently stumbled upon this on in Carrefour. There is no information about its content, but it tastes like a cream with carrageenan. 🙁 I'll test this one again since I might buy it at the wrong time.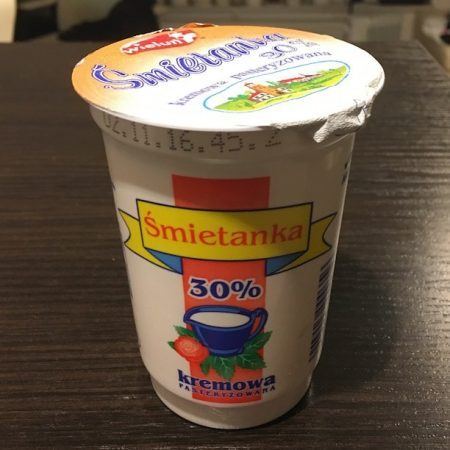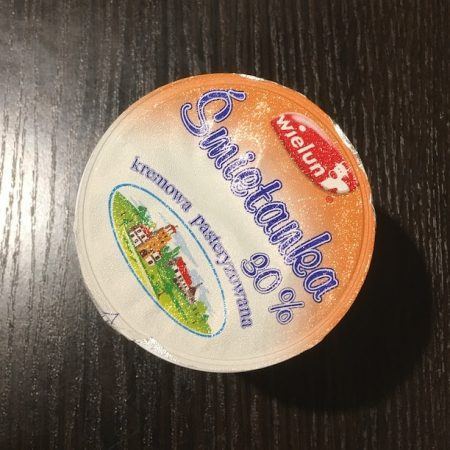 | Nazwa | Marka | Sklep | Cena | Waga lub pojemność | Waga zmierzona | Dodatki | Smak | Uwagi |
| --- | --- | --- | --- | --- | --- | --- | --- | --- |
| Smietanka 30% | Biedronka | Biedronka | 3,45 zł | 330ml | 346g | karagen | 4/5 | pasteryzowana |
| Smietanka 30% | OSM Czarnków | Carrefour | 2,55 zł | 200g | 209g | b/d | 3/5 | pasteryzowana |
| Smietanka 30% | Piątnica | Piotr i Paweł | 3,99 zł | 400ml | 420g | karagen | 4/5 | pasteryzowana, bez GMO |
| Smietanka polska 30% | Mlekowita | Carrefour | 2,45 zł | 200ml | 212g | bialka mleka, karagen | 2/5 | pasteryzowana |
| Smietanka 30% | Strzałkowo | Carrefour | 3,09 zł | 200ml | 214g | b/d | 4/5 | pasteryzowana, homogenizowana |
| Smietanka kremowa 30% | Jana | Piotr i Paweł | 2,13 zł | 200ml | 214g | - | 4/5 | |
| Smietanka 36% | Klimeko | Piotr i Paweł | 6,19 zł | 250ml | | - | 5/5 | |
| Smietanka 30% | Miletto | Netto | 1,75 zł | 200ml | 207g | - | 4/5 | |
| Smietanka 30% | Zott | Carrefour | 2,36 zł | 200ml | 207g | karagen | 2/5 | pasteryzowana |
| Smietanka 36% | Piątnica | Carrefour | 2,51 zł | 200g | 207g | skrobia modyfikowana kukurydziana, pektyny, kultury bakterii mlekowych | 3/5 | pasteryzowana, termizowana |
| Smietanka 30% | Wieluń | Carrefour | 2,49 zł | 200ml | 211g | b/d | 3/5 | pasteryzowana |
| Smietanka 30%+ | Milbona | Lidl | 2,75 zł | 200g | 211g | - | 4.5/5 | pasteryzowana, HT |
| Smietanka 30% | Pilos | Lidl | 1,78 zł | 200g | 209g | karagen | 4/5 | pasteryzowana |
This post will be updated if I find any new heavy creams worth of my attention, so be sure to visit again! 🙂